preserve your family legacy
WHAT WILL YOU BE PASSING DOWN TO YOUR KIDS?
Will you be handing your children a box of USB's they can't plug in anywhere because technology has changed so much?
Or will you be handing them a box of beautifully archived professional prints that will outlive even your kids and their kids?
Will you be passing down a library of fine art albums from each year of their childhood guaranteed to withstand time?
Or will you be handing them your old laptops or a sheet of paper with your social media passwords so they can somehow save your images if their lucky?
We have to face reality that we are not promised tomorrow. What we do with our memories today can make or break the memories our family will have of us when we are no longer here! I cannot stress enough the importance of printing your images PROFESSIONALLY.
When you invest in professional archival products you are investing in tangible memories that are made to hold up for 100 plus years!
Those cheap walgreens prints will NOT LAST forever and lets be real here they don't look good!
Technology… as great as it is for that instant gratification it's always changing and failing. Facebook could completely crash one day. Hard drives? FAIL. Computers crash. USB's - fail - and much like Tapes and CD's they will one day become obsolete.
What does not fail? PRINTS.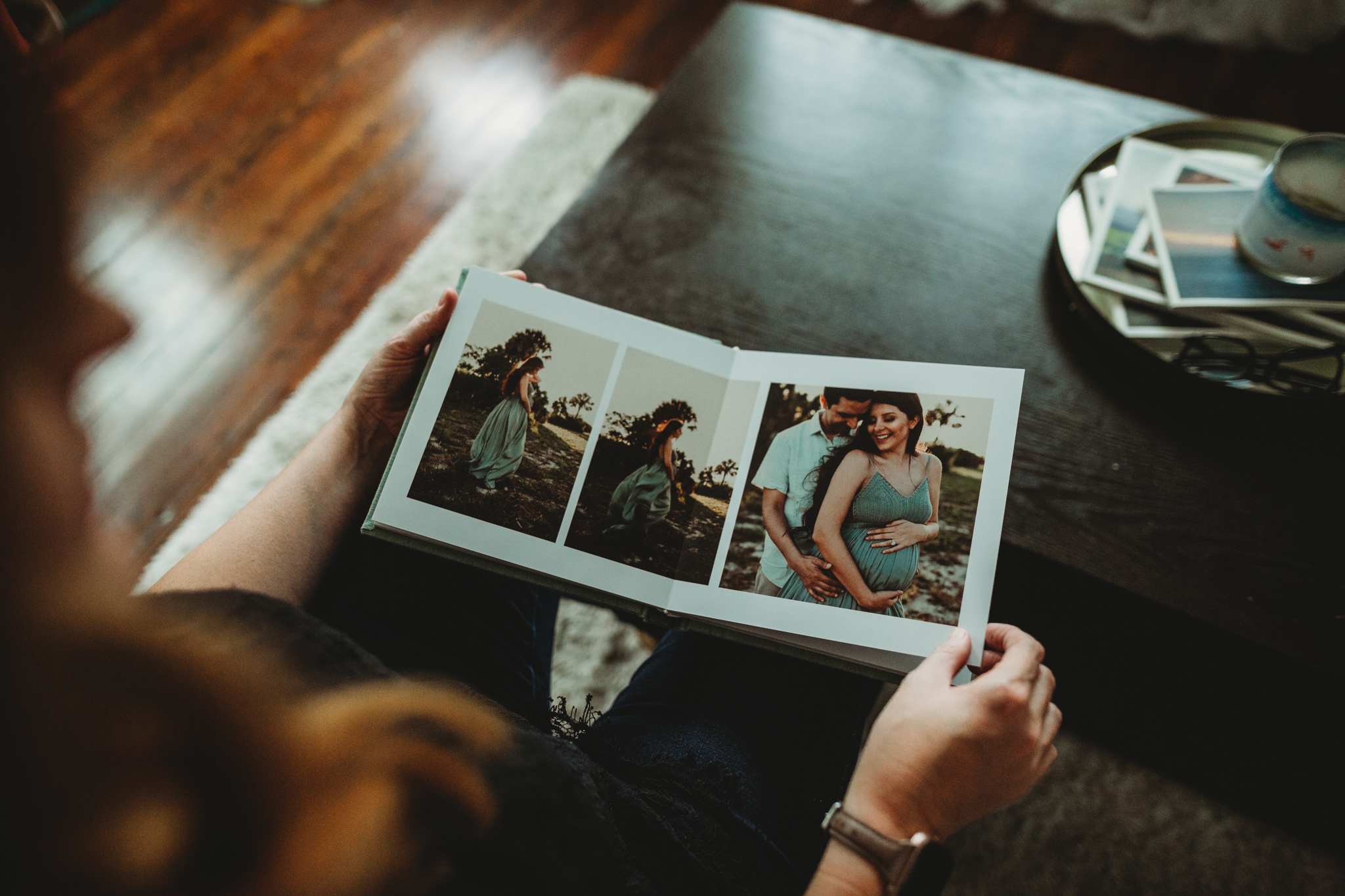 Fine art albums have thick pages and come in a 8 x 8 or 10 x 10 size with custom cover debossing and cameo options.
There are over 50 cover material options to choose from with beautiful linens and luxe leathers perfect to suit your personal style!